Welcome to the Jean Dunbar Counselling & Consulting INC Secure Client Area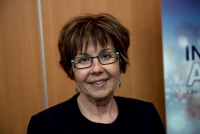 I am a registered social worker who has 20 years experience helping women, men and children achieve their goals.
As a Certified Play Therapist I believe play therapy is the best way for children to resolve their issues. my work experience includes counselling, program development, supervision facilitating workshops and executive management.
Log in to the secure portal. If you have not received an email with a username, please Register.